20th Brussels European Forum
calendar_today
February 26 - March 4, 2023
place Drongen Abbey – Ghent, Belgium
20thBrussels European Forum
calendar_today
February 26 - March 4, 2023
place Drongen Abbey – Ghent, Belgium
emoji_events Winner of the Altiero Spinelli Prize for Outreach 2019


G20
Recovery of global economies

Future pandemic risk mitigation

Digitalization

Women and youth empowerment

North Atlantic Council
• Collective Defence and Deterrence
• Security inside and at NATO's Borders
• NATO's role on the global stage

Foreign Affairs Council
• Migration policies and border control
• Climate change and energy autonomy
• Ongoing trade wars

Media Committee
• Organise daily press conferences
• Create a daily newspaper
• Create a daily news show
Advocacy Group
• Raise awareness on the impact of the decisions made in the other committees
• Attend hearings with decision makers
• Organise daily advocacy events
Our activities are only possible with the support of our trusted partners and sponsors.
This year our special thanks go to everyone who believed in us and our mission.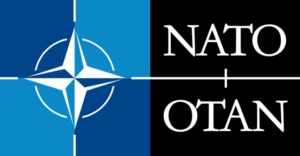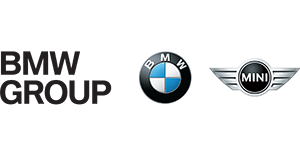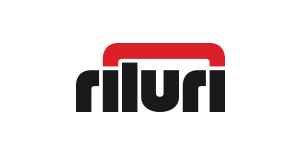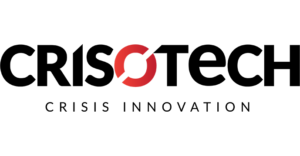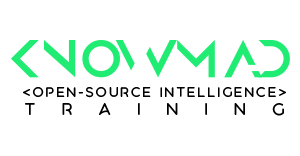 The Brussels European Forum offers students from across the world the chance to bridge the divide between spectator and actor and take an active role in understanding the institutions which help shape our lives.
Through simulating the roles of politicians, foreign ministers and world leaders and by meeting decision-makers and experts in Brussels, participants are offered a unique opportunity to deepen their knowledge of how the Council of the European Union, NATO and the G20 operate.
The global challenges that are faced at the beginning of the new decade are both physical and financial and there exists a clear need for institutions to react in order to confront these growing threats.
Whilst the focus of the Council of the European Union will focus on EU Foreign Affairs and defence, the G20 will discuss the recovery of global economies and future pandemic risk mitigation and the North Atlantic Council will be split between typical security concerns and emerging, less traditional challenges.
Through the media committee and the Advocacy Group at the conference, a degree of realism to the challenges faced will be added. The unique opportunity that the Brussels European Forum offers is one not to be missed!
Experience
Experience the process that sets our world in motion within the North Atlantic Council, Foreign Affairs Council of the EU, or as a head of state in the G20
Report
Cover the simulation outcomes as a journalist or make your voice heard as a member of our advocacy group
Visit
Gain insights from within international organisations during the visiting programme at European Union institutions and the Headquarters of NATO
Network
Network with like-minded peers in a multicultural environment
Your preparation for the conference should begin as soon as you have received confirmation of participation. Make yourself familiar with the basic details, structure and role of your committee. Have a look at recent decisions and start researching the planned agenda topics.
Assignments
You will draft and submit 3 written assignments prior to the conference. They should prepare you for writing various types of documents necessary during a simulation conference (press releases, policy memos, briefs etc.) and will focus on the topics from your committee agenda. You will receive feedback from your committee chairs, which will guide you throughout the entire preparation period.
Dress code
Business attire is strictly required during all sessions, workshops and visits to the institutions in Brussels. This is designed in part to create the atmosphere of a real summit, but also to show respect to your fellow participants and organizers, and a sign of personal professionalism.
20th Brussels European Forum
calendar_today
February 26 - March 4, 2023
place Drongen Abbey – Ghent, Belgium
The Brussels European Forum will take place at the conference facilities of Oude Abdij Drongen in Ghent, Belgium. Close to Brussels, this picturesque location offers an ideal setting for both the intensive committee work of the forum and the intercultural dialogue between participants from diverse countries. Drongen is an hour and a half away from Brussels Airport with public transportation, which makes it easily accessible.
Frequently asked questions
Do you have questions about the next BEF? Check out the FAQ section or contact a member of our staff.
How much does it cost?
Participation fee: 450,- €
The participation fee covers full board and accommodation during the event, as well as the conference materials.
A limited number of participants may benefit from a reduced rate of 200,- €, should they be unable to participate otherwise. In order to receive the reduced rate they will be required to write a second letter of motivation, outlining why the rate is necessary.
You will be required to transfer the participation fee after you confirm your invitation to attend the event.
Please note that transportation to and from the conference venue is not included in your conference fee, nor can it be discounted from this amount.
What if I need a visa?
If you require a visa to travel to Belgium, please contact us in advance.
We will provide you with the details of our organisation and with an invitation letter for you to present at the embassy.
Please note that obtaining a visa is sometimes a lengthy process, so do plan ahead. Also know that we cannot cover your visa fees, nor discount it from your participation fee.
What if I am travelling from outside Europe?
If you are travelling from outside Europe and you require to do your travel arrangements well in advance, please contact us so we can review your application earlier than the announced deadline. We recognise that travel fares can be quite high when travelling large distances so we will attempt to give you a speedy reply to your application so that you can book your flights as soon as possible.
How are the conference venue and facilities?
The conference is organised in seminar rooms of appropriate sizes for the group expected.
Meals are cooked in house and served at the venue. Vegetarian options are available, and special attention is offered to allergies and dietary restrictions.
Accommodation is offered in rooms with 1 and 2 beds. Accommodation in single rooms is possible at a preferential rate to be paid in addition to the conference fee.
The conference venue is situated in the outskirts of Ghent, close to nature. Jogging or walking in the vicinity is not only possible, but also recommended.
What happens if I have to cancel my trip-last minute?
Cancellations made 28 days or more prior to the start of the official schedule, will receive a 100% refund of the participation fee.

Cancellations made between 27 to 15 days prior to the start of the official schedule, will receive a 50% refund of the participation fee.

Any cancellations made less than 14 days prior to the start of the official schedule, cannot receive a refund of the participation fee.
How do I apply?
Step 1
Fill out the application form.
Step 2
Send us your CV and a letter of motivation to office@europeanforum.de no later than 31 December 2022.
Step 3
We will reply via email to all applications submitted to us. If you do not receive an email from us, please check your Spam folder and/or get in touch.
Are there any further recommendations to participants?
We encourage you to make sure that your health insurance is valid in Belgium and the countries you might travel through on your way to the BEF.
BEF is a week-long international conference providing students and young professionals such as yourself with a complex overview of international decision making process, while at the same time offering an immersive learning experience to our participants. Check out some first-hand impressions about BEF2018.
"Being part of the BEF was an amazing experience that left a lasting impact on my academic and personal development. I was deeply inspired by the intelligent, driven and kind-hearted people that I shared this journey with. The BEF has made me realize how important it is that our generation engages in politics, since among us are outstanding characters whose voices deserve to be heard."
VERENA
"BEF was my first international experience and it was so good that I report to this event every time. Why do I say that? The simulation is realistic and you often feel responsible for the actions and that NATO's fate is on your shoulders. The environment in which it develops is one that favors dialogue, the topics are adapted to the current events and many of the actions that they actually appear in the coming months. The organizing team thoroughly prepares each detail to give you a unique experience and creates an interaction between committees so you can get to know all the participants and work on resolutions together."
IULIAN
"BEF 2018 was one of the most inspiring and motivating experiences I've had so far. Coming together with so many people of different national and educational backgrounds within different committees caused a bond to form which can hardly be reached by anything else. Joining the association afterwards was one of the easiest decisions in my life so far and I'm looking forward to pass these emotions on to future participants."
FRANZISKA
"Brussels European Forum is the ultimate practical experience any student or passionate about the field of international relations should participate in. I have never thought that only after one week of negotiations, brainstorming, debates, intense communication and great achievements, I could broaden my knowledge and my personal skills at such a great scale. BEF is a great challenge, a life-changing experience which will contribute to your understanding of not only world politics, but also your own identity. Joining BEF helped me mature and gave me a proper perspective on how diplomacy works and taught me how to communicate more efficiently and how to approach issues with great professionalism."
ANA MARIA
"It has been a great experience attending the Brussels European Forum 2018. As one of the BEF delegates in the Advocacy Group in March 2018, I met many intelligent and sharp international colleagues, experienced attorneys, legal experts, specialists in various legal disciplines, legal practitioners from different legal cultures and great future politicians. Personally I think this Forum was very well organized and very successful. I fully enjoyed the one-week event with so many interesting seminars, discussions and debates on various legal and political topics. It helped me gain a lot; from having new amazing creative friends, to having new ideas and experience new challenges. I would recommend everyone to take the chance and join BEF 2019; I will definitely apply again next year."
YARA
"Attending the BEF was an incredible experience. In one week, I experienced an array of emotions, was challenged to think, speak and act spontaneously but with purpose, and was intellectually stimulated. I would recommend this simulation to everyone, not just political science students and avid news consumers. The BEF is way more than that: it's an opportunity for individuals to step out of their comfort zone, engage in public speaking and debate, find creative solutions while improving upon interpersonal and diplomacy skills, but most of all, one of the best things the BEF has to offer is comradery and friendship. My memories of meeting people from diverse backgrounds and learning about different cultures during my BEF time will stay with me for much longer than the memories of sparring with Vladimir Putin on the G20 committee will. Participate in BEF! Have the time of your life! And don't go too easy on Vlad."
KELLIE
"Empowering – Collaborative – Enriching. That is my MEF-BEF experience in 3 words. Empowering because gives you the chance to improve your critical thinking, argumentation skills and public narrative; Collaborative because unites different institutions, groups of people and multicultural stimulus in the most constructive way; and Enriching because, expect of the communication channels which it opens, it also provides you with a variety of cultural impacts that can be absorbed only though bilateral/multilateral relationships. Being for one week in La Foresta with people from all over the world, collecting experiences, cultural insights and from the one hand giving my best of myself and from the other side the best of my alter ego it was a challenging experience but most of all it is an experience that it should be relived more than once!"
VICKY
"Had a wonderful experience participating at BEF in Brussels in 2018. The one-week forum took place in a castle and welcomed participants from more than 10 countries. During that week, we had intense negotiations on committees representing the interests of our states on different topics. I really liked the atmosphere because you had to stay in character all the time, giving interviews, conducting behind-the-scenes negotiations, and discussing creation of coalitions that, from my experience in diplomacy, completely reproduced reality. Also, I would love to mention the professional level of organization and would definitely recommend those who are interested in diplomacy to participate in such events as it will give them fantastic experience. By the way, this is a great place to build a network of contacts and make a lot of friends."
DAVID
20th
Brussels European Forum
calendar_today 
February 26 - March 4, 2023 

| place Drongen Abbey – Ghent, Belgium
20th Brussels European Forum
calendar_today 
February 26 - March 4, 2023 
place Drongen Abbey – Ghent, Belgium
Join us and experience what it's like to be part of the global decision making process.
Evaluation
Applications will be accepted on the basis of their merit as well as the order in which they are received. Preference will be given to political science, international relations, communications or law students demonstrating a special interest in the topics discussed.
Preferences
The committee choice will determine your role at the conference. On our website you can find more information about the simulated bodies.
Your role
We try our best to match with your preferences and to suite you with your first choice. Don't hesitate to approach us in case of any problem within the application process.