Introduction
Welcome to the privacy section of the Munich European Forum website. Since you came here, we suspect that you are applying for the Brussels European Forum (BEF) and that your privacy is as important to you as it is to us.
As an association based in Germany, promoting the European idea and valuing the laws of the Union is at the very core of our brand. Therefore, it is important for us to comply not only with German and European law but also to strive for the best protection we can provide within our means.
For ease of use we have separated this privacy notice into two parts, the first explaining the usage of data that is collected during the application for BEF and the second explaining your rights concerning your data.
Data controller
Data controller is the Munich European Forum e.V., the association behind the Brussels European Forum conference. Our current representatives are our President Veli Uygar Özener and Vice President Valentina Kammermeier. You can reach them under office@europeanforum.de.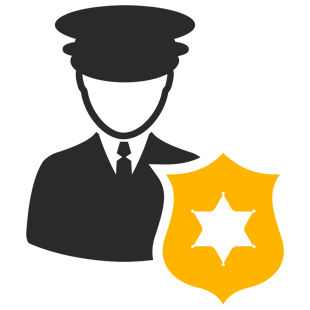 Data protection officer
We would also like to introduce you to Philipp, our privacy champion – should you have any questions concerning your privacy please contact him under office@europeanforum.de
You can also contact him if you want to exercise the rights you are granted by the General Data Protection Regulation (GDPR).
We collect the following categories of data from you*
Core Data: First Name, Last Name, Nationality, Residence address, Date of Birth, Passport/ID Number, Age, Sex
Contact Details: Email, Phone Number, Emergency Contact
Medical information: dietary restrictions and allergies (when we are organising meals during our events), as well as information on any current treatment/ illness (should you believe we need to know)
Information about Studies/Occupation: University, Employer, Institute, Degree Level, Year of Study, English Language Skills, Specialization, Former Employers (CV), Previous Studies/Universities/Programs (CV)
Bank account details: IBAN, BIC, SWIFT (or similar), Paypal Account Details
*Please notice that we do not collect all these types of data in every case, some data points do not apply to every participant.
What do we use this data for? (Purpose)
We use your first and last name as well as your nationality to identify you in our documents and communication.
We use your nationality and country of residence to determine whether you might be eligible for one of our scholarship programs.
We use your date of birth to make sure that you are 18 years old when the conference starts.
We collect your passport/id number and residence address to provide it to the institutions we are visiting during our trip to Brussels, upon their request. We do not provide your passport/id number to anyone, should your application be dismissed.
We use your email-address and phone number to contact you about your application. Usually we get in contact via email. Should you wish to receive our newsletter, we will also use your email to send it to you after the event.
We use your core data and contact details to check you in at our conference venue.
We use the information about your studies/occupation together with the CV and letter of motivation you are providing, to determine whether you will be a good fit for our conference as well as which committee is the right one for you.
We use the provided bank account data to process the payment of the participation fee and to comply with local tax and association law (tax declaration and accounting).
Who will receive your data?
Our administrators and members of the Brussels European Forum Organisation Team will see your application and data on a need to know basis.
We will provide the necessary data to the administration of the conference venue to manage your booking and get you checked in.
We will provide the necessary and required data to the institutions we are visiting during the visiting program. You will be informed which institutions exactly will get your data as soon as the visiting program is fixed.
What is the legal basis for the data collection?
You are applying to take part in a political simulation conference on a voluntary basis. The data we are collecting is necessary for us to check whether you fulfil the criteria to take part in this conference and to make sure that we can provide the necessary service, should your application be accepted.
The basis for the data collection therefore is Article 6 (1) (b) GDPR.
Should you give us consent to use your email address to contact you after our event (e.g. for our newsletter), the basis for the data collection in this case is Article 6 (1) (a) GDPR.
When will we delete your data?
We will delete your data 60 days after the event should your application not be accepted.
Should your application be accepted, we will delete your CV, letter of motivation and the application-form, with exception of your email, first name and last name the latest 60 days after the conference.
We will delete your contact data (Email) and core data (First Name, Last Name), should you not give consent to us for using it for a prolonged time (e.g. for our newsletter) the latest on the last of the year in which you take part in one of our events.
We will store some of your financial data for up to 10 years to comply with local laws.
Your rights
Privacy is important and the EU grants everyone whose data is being processed on EU soil specific rights:
You have the right to be informed about all the things that you find within this privacy notice as soon as you apply for the conference, that is why you have to tick a little box that you have read these articles.
You have the right to be informed about all these things also when we receive your private data from someone else other than you. This usually does not happen, although some universities might provide us with data about their students before we have a direct contact with them. If this is the case with you, you should have received an email with a link to this privacy notice.
You have the so called "right to access", meaning that at any point in time you can always ask us which data we have stored about you.
You also have the right to rectification. If we are processing faulty data of yours, please inform us immediately and we will change all affected data points.
You have the right to erasure (sometimes called the "right to be forgotten"). This means that we will have to delete your personal data, should you ask us to do it. There are some exceptions to this, e.g. if we have to store your data to comply with other laws. Should one of these exceptions apply to you, we will inform you immediately and also let you know when your data will be deleted.
You also have the right to restrict processing of your data. This means we will further keep your data but are not allowed to process it – again there are some exceptions to this.
You also have the right to be informed about their execution, should one of these three, last mentioned rights have been exercised.
You have the right to demand a copy of the data that you have provided to us in a structured, commonly used and machine-readable format.
You also have the right to object to data procession entirely should we base the procession on the articles 6 (1) (e) or 6 (1) (f) GDPR. We do not do this.
Should you have given us consent to contact you via email after the event (e.g. to send our newsletter), you also have the right to withdraw this consent at any time, for all future uses of your email address. Processing that happened until that point is not affected.
Should you wish to exercise one or more of your rights please contact philipp.mehl@europeanforum.de.